Report: Michael Rose & Dubs Full Hundred in Munich, Germany 3/1/2013
03/05/2013 by Lea Yeah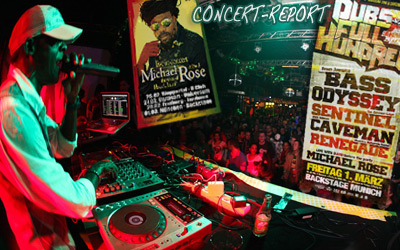 ► PHOTOS: MICHAEL ROSE | DUBS FULL HUNDRED


Backstage Club in Munich, Germany had plenty to offer to all kinds of Jamaican music fans on Friday, 1st of March 2013. Michael Rose (former lead singer of Black Uhuru) opened the night at 10pm by giving a smooth and atmospheric live show, entertaining with a perfect interplay between artist and live band.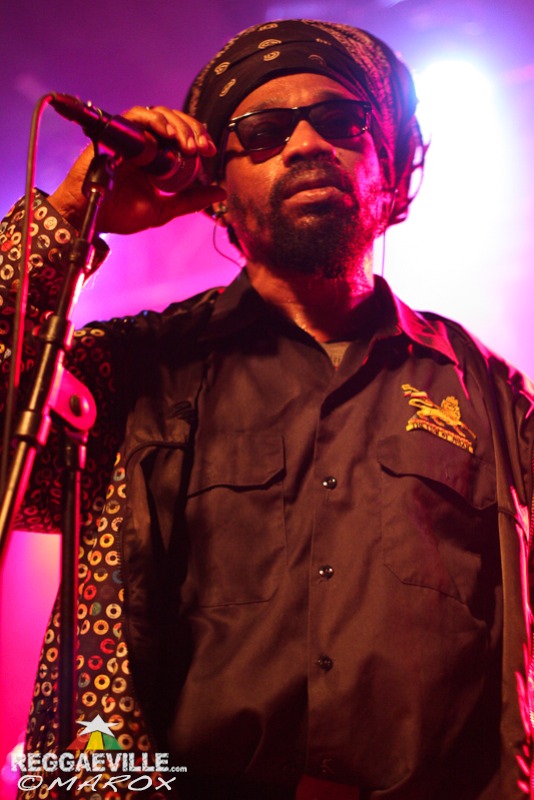 Rose provided his full range singing voice and famous scatting skills with hits like Feeling So Lonely or legendary Guess Who's Coming To Dinner (as encore) along with more recent tunes like Shoot Out (feat. Damian Marley on the studio version), which he gave in a one-singer-version. After about one hour of showtime, the moderately filled hall got more crowded, which could have something to do with the nice-price entrance after 11pm (5 euros). Lucky early-bird visitors of the dance could still catch a couple of Michael Rose's vibes until the singer left stage under a round of applause after a 90minute performance.

The concert was followed by a new edition of Dubs Full Hundred, which warmed every custom-made-addicts' heart by its imposed requirement that the sounds have to play strictly dubplates.
Every sound of the night, from 'Backstage'-Resident Renegade Sound over 'Dubs Full Hundred'-founder Sentinel (Stuttgart, Germany) up to legendary Caveman Sound (Munich/Jamaica) and Bass Odyssey (Jamaica), who travelled to Germany especially for that night, brought to the crowd its own individual DJ'ing style. Kind of catching the Michael Rose-atmosphere, some vibeful Rub-A-Dub and foundation sets in the first rounds (20 minutes per soundsystem).

The later the night went, the faster and crazier the sound got and the atmosphere became even more heated when some Dancehall Queens showed off their skills on stage (among others, former German Dancehall Queen Stacy).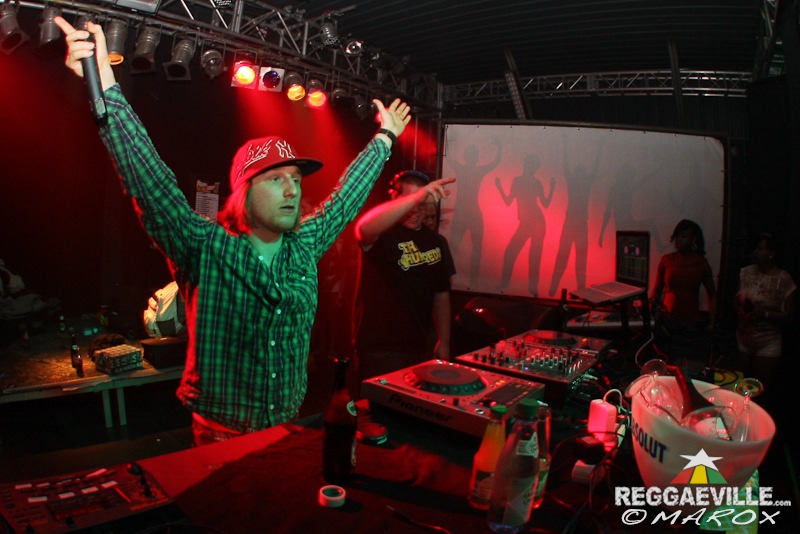 Especially young talent MC Allgi from Sentinel stuck out by his smashing interaction with the crowd. When it comes to played tunes, the audience was kind of spoiled by the fact that ALL the tracks were individual copies and listening to them seemed to be a quest for the very exclusive special treasures. Visitors showed their rejoice of that fact in celebratory romping all night long; the party went on till the late early hours.

All in all, the night had nearly everything to offer a real reggae dancehall lover's heart's desires: A mesmerizing live gig followed by a real dynamic bashment. What stood out particularly positively was the variety of custom made tunes in the different sounds' boxes combined with the palpable harmony between the involved sounds which was transferred to the audience. A particularly successful night!